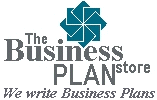 Serious about your business?
This is where you belong!


215-256-0663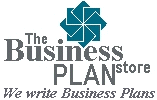 Looking for
Professional
Business Plan Writers?
Call us: 215-256-0663


The Business Plan Store
201 Alderfer Road
Harleysville, PA 19438
Call Us: 215-256-0663
© 1995-2018 The Business Plan Store
Linda Groves
Owner/Managing Partner
Ms. Groves is a professional business plan writer who offers insight into the drivers that motivate people to conduct business and the customers who seek their products and services. She focuses on the people in businesses, and the people who make up the markets they serve. She has an extensive background in market research and lends a creative eye to finding industry-relevant data.

Ms. Groves worked with the US Census Bureau analyzing demographic information for the business community and government agencies. She ran an award winning state data center resource in a joint arrangement between the University of Louisville and the US Census Bureau. Her research and keen insights provided the basis for numerous successful business start-ups. She authored a successful conference that launched a new, nationally recognized program for businesses that taught entrepreneurs how to use data to evaluate their potential markets.

With her interests in motivational drivers and market forces, Ms. Groves turned to the professional marketing research field where she worked as project director conducting research in various industries for clients including IBM, Quaker, JVC Audio and Carrier. She managed research studies, moderated focus groups, developed professional seminars, and conducted one-on-one interviews with corporate CEOs, physicians, and other professionals in business and government.

To increase her practical retail knowledge, Ms. Groves took over and managed the All-Clad, Ralph Lauren and Braun businesses for Bloomingdale's and brought the business to an unprecedented level of sales within a brief period of time.
Ms Groves earned a masters degree in clinical psychology from Catholic University in Washington, D.C., and is a member of the American Seminar Leaders Association.
Gene Krutzler, Managing Partner
Mr. Krutzler is a professional business plan writer who began his career with General Electric Capital after earning a B.S. from the University of Kentucky's College of Business and Economics and serving in counterintelligence at Supreme Headquarters, Allied Powers, Europe in support of NATO headquarters in Brussels, Belgium.

A graduate of GE's MBA-Level Financial Management Program (FMP), he held numerous management positions at GE Capital before moving to GE Company's financial management team where he managed audits of various internal operations and external companies, performed corporate valuations for acquisition purposes, acted as financial liaison during the integration of RCA, served on GE's Commercial and Telephone (GECAT) Board of Directors, and managed financial operations of GE's consumer services division in Philadelphia.

He consulted with Wittwer & Associates, Inc., a Louisville-based M&A Corporation, preparing corporate valuations, formulating strategy and plans for acquisition services, and providing advice and guidance for Wittwer's sale and divestiture services.

Mr. Krutzler joined National Bankcard Systems as Vice President of Finance and Operations and later formed his own consulting practice providing management consulting services to numerous diversified industries. Examples include management consulting firms, import/export businesses, telecommunications, satellite technology, biotech companies, software developers, credit card ISO's, retail businesses, sporting goods, medical service providers, child care and baby products, environmental drilling, personal service boutiques and spas, automobile and motorcycle dealerships, restaurants and food service, printing companies, air charter services, jewelry, diamonds and gemstones, outdoor advertising, Internet startups, collision repair services, the recording industry, the hospitality industry and others.

A University of Kentucky Dean's List graduate, commissioned Colonel in the Honorable Order of Kentucky Colonels, and a member of the Association of Certified Fraud Examiners, Mr. Krutzler has marked his career with value added services by pursuing his goal of increasing the profits and wealth of his employers and clients alike.
WE ARE professional business plan writers.
FOR MORE INFORMATION
Visit us on a Big Screen

TheBusinessPlanStore.com
Be noticed! Our remarkable product is your business plan. If you want to see it, contact us today.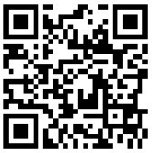 Please visit our
HOME
page
"In looking for people to hire, you look for three qualities: integrity, intelligence, and energy. And if they don't have the first, the other two will kill you." --Warren Buffet

"To give real service you must add something which cannot be bought or measured with money, and that is sincerity and integrity." --Douglas Adams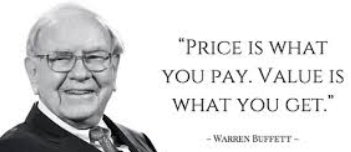 Interesting predictive articles::